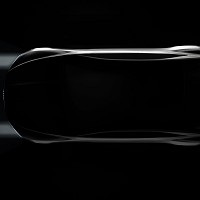 A concept car that signals a new design direction for Audi is set to be unveiled next month.
The car maker will reveal the first vehicle by new design chief Marc Lichte at the Los Angeles Auto Show, which runs from November 21 to 30.
Audi says the concept car will herald a new start in terms of both the exterior and interior design of its models.
Mr Lichte worked for Volkswagen before joining Audi as head of design. While at VW he played a part in the design of a number of vehicles, including versions of the Golf, Passat and Touareg.
A teaser image of his work on the new Audi does not reveal a lot, but the manufacturer says the concept aims to showcase the company's technical competence and quality in a highly emotional way.
Previous Audi vehicles, including the TT and Q7, all made the journey from concept to reality with only minor changes, suggesting that the design unveiled at the US motor show will be a good indicator of how models will look in the near future.
Copyright Press Association 2014