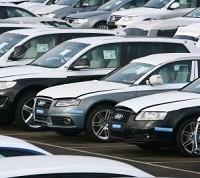 Complaints over two allegedly "misleading" car adverts have been rejected by the Advertising Standards Authority (ASA).
Some consumers had argued claims made over the fuel efficiency of Audi vehicles in radio promotions were unrealistic and based on ideal conditions rather than on real life.
The adverts stated that an Audi A6 two-litre TDIe could travel 816 miles on one tank of fuel, while an Audi A3 1.9 TDIe could do 62 miles to the gallon. Owner Volkswagen claimed the statistics were based on figures from official Fuel Consumption Tests.
Ruling on the case, the ASA said: "We noted, although the figures were not always completely representative of fuel consumption under real driving conditions due to, for example, variation in driving styles and weather conditions, which would have an effect on the results achieved in individual cases, the ads were qualified with the term 'up to'."
Copyright © Press Association 2009