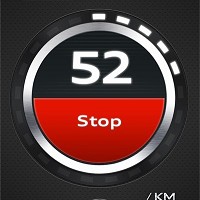 Car giant Audi has released a new app for the iPhone that can track journeys made via GPS and calculate exactly the business expense generated.
The app, called Audi Mileage Tracker, allows business users to provide details of how much is normally claimed per mile or kilometre.
Using that information, the app can than work out in real time the exact cost of the business trip.
The app stores the information on the phone, which can then be passed on to an excel spreadsheet showing all applicable trips made. The user can then email the detailed information on to their business and claim back their expenses.
People who make regular trips for business purposes normally have a plenty of other matters to take care of, such as ensuring they have the propercar insurance cover, so it will come as good regular journeys can be programmed in and recalled from the journey log.
As the exact route is tracked, the calculation is always accurate even if a route is diverted due to roadworks or any another traffic problem.
Copyright Press Association 2012