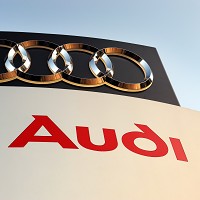 The Audi A3 Sportback has won the accolade of What Car? car of the year and has been praised for setting a new standard of excellence.
The car was also rated at the top small family vehicle at a prize-giving event held in the capital.
What Car? chief editor Chas Hallett said: "The Audi A3 Sportback mixes excellent refinement and an accomplished driving experience with easily the finest cabin quality ever seen in a small family hatchback.
"It sets a new benchmark and it is keenly priced - a combination that makes it a worthy car of the year."
Ford took four prizes at the event. The Fiesta was named as best supermini, the Mondeo won the title of top family car, the Mondeo Estate was the number one estate car, and the Ford Focus ST-1 was top high-performance hatchback.
The BMW won three titles. The BMW X3 was awarded the SUV (sports utility vehicle) prize, the BMW 320d ED automatic took the executive car title and the Mini Roadster Cooper S was announced as top convertible car.
The best sports car was the Porsche Boxster 2.7, and the Seat Alhambra won the MPV (multi-purpose vehicle) title for the third year in a row.
Another exceptionally successful car, the Audi TT, has been awarded the best coupe title for the seventh year running.
Copyright Press Association 2013