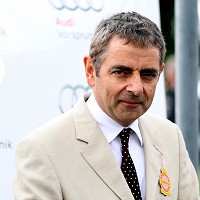 Rowan Atkinson has reportedly successfully managed to claim as much as £910,000 from his insurance company to repair his damaged McLaren F1 supercar.
The actor, who is renowned for playing the role of the calamitous Mr Bean, made the claim after an accident in August 2011 and the bill for fixing the vehicle is thought to be the biggest ever in Britain.
The Blackadder star's annual car insurance premium could now be as much as £60,000 for the car, which is capable of reaching 240mph.
"It costs between £10,000 and £15,000 a year just to keep a McLaren F1 insured off-road in a garage," one specialist insurer told MailOnline.
"If you want to drive it - and it seems Mr Atkinson drives his a lot - your premium could rise to between £20-£40,000 a year because of the added road risk.
"Now he has crashed it, Mr Atkinson's insurers may increase the premium by another 50%. They could also insert a limited mileage clause and increase his excess to around half the car's total value."
Copyright Press Association 2013