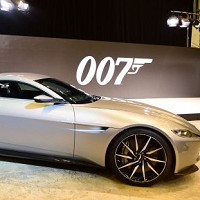 Non-European motorists are being given the chance to buy more models from one of Britain's most iconic car brands.
Buying a car from Aston Martin across further ranges will be made easier, the company has announced.
That is because the high-end English manufacturer is starting work later in 2015 on new export models, targeted at Middle Eastern and Chinese markets, among others.
The British Government is investing a maximum of £6.9 million in the project. This is dependent upon Aston Martin itself funding fresh products.
Eastern markets and others outside of Europe have long been attracted to the company's selling point of supplying cars for the James Bond international film franchise.
Andy Palmer, CEO of Aston Martin, said such expansions can play a key part in the business plan which the firm calls "Second Century".
He said the Government has helped it branch off into a broader range of exported vehicles through continued backing.
Copyright Press Association 2015