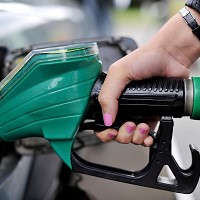 There is more good news in the pipeline for drivers as it emerged Asda is set to once again cut its fuel prices.
The move to cut petrol and diesel by 2p per litre means Asda customers will pay up to 105.7p per litre, with diesel set at around 112.7p.
It will almost certainly be followed by Asda's competitors, and the RAC claims there is still room for prices to drop further.
This is its 14th drop in pump prices since the end of September, with diesel leaking 17p per litre and petrol down 21p per litre. The supermarket's petrol trading director Andy Peake said that Asda is leading the way on the world fuel prices fall.
RAC fuel spokesman Simon Williams said: "With the average price of petrol already at levels not seen since January 2010, this latest cut will send the average price (112p) even lower, which is more great news for the motorist as millions head back to work following the festive holiday.
"With a barrel of Brent crude oil now at around $55 helping to reduce wholesale prices, we think there is still more room to cut further, perhaps by as much as 5p to 6p by the end of January.
"We would expect other retailers to follow Asda's example which would bring us ever closer to the £1 per litre average for petrol which the RAC said last month could be a possibility for the start of the new year. Of course it would also be an extremely welcome move for motorists and businesses alike."
Copyright Press Association 2015