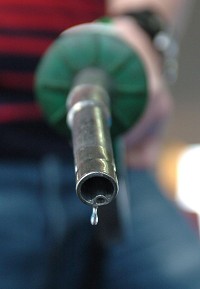 Supermarket chain Asda has announced that it is slashing the prices of petrol by 2p per litre and diesel by a penny.
This gives a boost to motorists reeling from a rise in petrol and diesel prices following an increase in fuel duty from the Government.
Drivers will now pay a maximum of 102.9p for unleaded and 103.9p for diesel at Asda stores.
The retailer said it was able to drop its fuel prices due to falling costs and the weakening US dollar.
Asda commercial director David Miles said: "Once again we have led the way by passing on the benefits of lower costs to our customers as quickly as possible. While others try to bamboozle drivers with money off vouchers and plastic points, we prefer to lower our prices.
"Companies that are charging more than 107p for a litre of fuel are inflating their profits at the motorist's expense. Unfortunately, they are often able to get away with it because there isn't an Asda nearby driving down prices."
Copyright © Press Association 2009