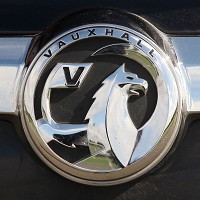 Car giant Vauxhall has been told it cannot infer its EV Ampera model is capable of travelling up to 360 miles on electricity alone in its marketing campaigns.
The Advertising Standards Authority (ASA) warned the company over an ambiguous TV advert that described the car as "driving electricity further".
The advert in question also claimed the vehicle had a 360 mile range, and was "driven electrically at all times, even when additional power source is generating electricity".
According to the advertising watchdog, Vauxhall's advert could lead to some viewers not understanding that the electricity needed to power the car is sometimes generated through a petrol engine.
In a statement explaining the warning given to Vauxhall, the ASA said: "The ad promoted an innovative product which many viewers would not immediately understand and we therefore considered that it would need to explicitly state that the car had a petrol engine."
The ASA added that because no explanation was given to explain how the car works over a long range, the advert was deemed misleading.
Copyright Press Association 2012