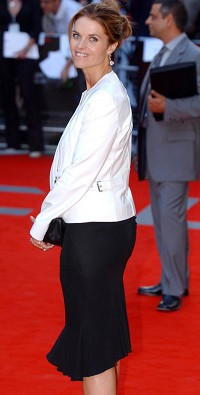 California state governor Arnold Schwarzenegger's wife Maria Shriver has apologised after being caught violating traffic laws, it has been reported.
Two weeks ago website TMZ.com posted photographs and video showing Ms Shriver breaking the state's traffic law on use of handsfree for mobile phone.
This week, the website posted another video of Ms Shriver going to her Cadillac Escalade, which is clearly parked in a red zone. She parked there for nearly an hour while visiting a doctor's office in Santa Monica, the website said.
In a statement released by her office, Ms Shriver expressed her regret for the mistake.
While the Santa Monica police said investigations would be initiated, a spokesman said the place where the offence occurred could not be identified immediately.
Copyright © Press Association 2009