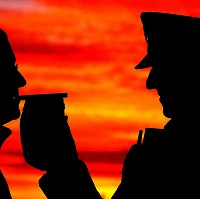 Catholic archbishop-elect of San Francisco Salvatore Cordileone has been arrested on suspicion of drink-driving and has apologised for his actions unreservedly.
Rev Cordileone said that he has brought "shame" and "disgrace" on himself and the church.
But while his apology might placate his religious peers, his car insurance provider might be less forgiving and Rev Cordileone might be subject to higher costs if he is charged with the offence.
He was driving home from a dinner with friends when he was pulled over at a checkpoint on Saturday.
It transpired that his blood-alcohol level was above the legal limit, although he did not reveal by how much.
"I apologise for my error in judgment and feel shame for the disgrace I have brought upon the Church and myself," Rev Cordileone was quoted as staying in a statement issued by his office. "I pray that God, in His inscrutable wisdom, will bring some good out of this."
The 56-year-old currently serves as bishop of Oakland and will replace Archbishop George Niederauer as San Francisco archbishop on October 4, five days before his first court date.
Experts of the laws of the Catholic church believe that a criminal charge would not necessarily cause a delay in Rev Cordileone's installation as archbishop.
Copyright Press Association 2012