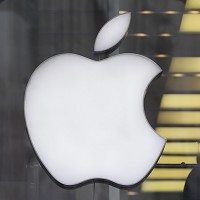 Rumours that Apple is designing a car are gathering pace, after it reportedly inquired about a test centre in the US.
The site in the San Francisco Bay Area city of Concord has previously been used for testing self-driving cars and other cutting edge vehicles, since it was converted from a navy base.
But Apple, which is best known for producing smartphones and computers, remains tight-lipped as to what could be tested.
Jack Hall, programme manager for connected vehicles and autonomous vehicles at the GoMentum Station, joked it could be an iPhone.
However, it is unlikely that any organisation would rent a site that boasts 5,000 acres to simply test a phone.
The former naval station is a labyrinth of paved roads - 20 miles to be precise - including flyovers, tunnels and railway crossings.
It has all the infrastructure of a city, says Mr Hall, but no people.
The Contra Costa Transportation Authority, the agency promoting the site, describes it as the largest secure test facility in the world.
Amid the buildings, streets and intersections, a company could test anything out of sight of prying eyes - even a car.
The GoMentum Station has already signed an agreement with Honda, which plans to test automated vehicle systems there.
Copyright Press Association 2015