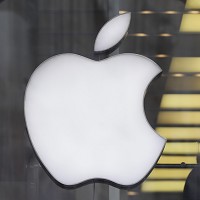 The boss of Apple has told the car industry to expect a "massive change" in the market.
Rumours are gathering pace that the tech giant is getting ready to develop its own a self-driving or electric car.
If the reports are to be believed, an Apple car could be on sale as early as 2019.
While chief executive Tim Cook did not comment on the rumours and reports, he suggested that the multinational technology company could make further strides into the car market in the not-so-distant future.
He was speaking at the Wall Street Journal's WSJDLive conference in California.
Apple is currently working on moving its "iPhone experience" into cars. Its on-board computer system, CarPlay, is slowly being adopted by some manufacturers, letting cars display calls, play music and talk to Siri.
But Cook has opened up the possibility of doing more. He said the firm would see what it could do moving forward.
He also commented how software is becoming an increasingly important part of the car of the future.
Apple has hired several high-profile car experts including Megan McClain, a former Volkswagen engineer with expertise in automated driving, while it has reportedly been testing locations to develop its car.
Copyright Press Association 2015