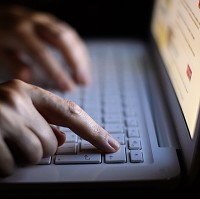 Car sellers are being urged to get rid of tired old advertising cliches after an HPI poll unearthed the most annoying and off-putting phrases.
"One careful lady owner" was named the least popular advertising phrase, followed by "baby forces sale" and "genuine reason for sale".
Sellers may also wish to avoid the phrase "first to see will buy", which came fourth, as well as "mint condition" in fifth place and "priced to sell" in sixth.
"Lovely runner" and "best for the money" also made it into the top 10 of most annoying cliches, as did "drives beautifully".
By contrast, the least annoying phrase was found to be "full service history" - which indicates that potential buyers are mainly interested in practical information, according to HPI senior consumer services manager Shane Teskey.
He adds that sellers should be honest about all aspects of their vehicle and clearly state the mileage, MoT, as well as make, model, road tax and any extras such as in-car entertainment.
Copyright Press Association 2014