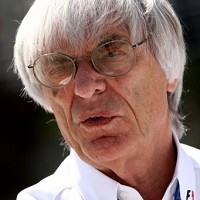 Amnesty International has made it clear that they are not in favour of the Formula One going to Bahrain this weekend.
Lewis Hamilton and Jenson Button are preparing for Friday's practice, the start of the race weekend, despite reports of torture and ill-treatment taking place in the country.
The charity said that it had evidence of people being imprisoned as punishment for peaceful anti-government protesting.
Amnesty published a report which said that the allegations of torture and unlawful killings in the Gulf kingdom have been "shrouded in secrecy" and only nine low-ranking policemen have faced trial.
It also found that a 14-year-old boy and an 81-year-old woman died recently after tear gas was fired into their homes in the past few months.
In the report it was said that the authorities in Bahrain were "more concerned with rebuilding their image" than introducing human rights and political reforms.
Amnesty International's Middle East and North Africa deputy director Hassiba Hadj Sahraoui said: "With the world's eyes on Bahrain as it prepares to host the grand prix, no-one should be under any illusions that the country's human rights crisis is over."
Copyright © Press Association 2012