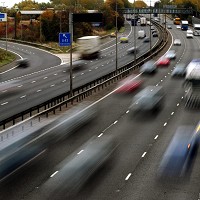 Highly automated cars will soon become the norm on UK roads, helping drivers safely get from A to B.
That is according to the Institution of Mechanical Engineers (IMechE), which predicts all cars could be highly automated - boasting features such as adaptive cruise control and mapping of other road users - by 2040.
It also predicts all cars could be fully driverless by 2050, meaning drivers could sit back and relax for the entire journey.
But for this to happen, Philippa Oldham, of IMechE, claims much more action is required to promote driverless technology.
She says there is an urgent need to resolve legislative, technological and insurance issues to help encourage the roll-out of such vehicles.
Autonomous vehicles are already being tested across the country, with schemes under way in various towns and cities, including Milton Keynes and Coventry.
Ms Oldham says 95% of all crashes happen due to driver error, so it makes sense for the Government, industry and academia to redouble efforts to look at how human involvement in driving vehicles can be phased out.
She adds the economic benefit of driverless technology could be as much as £51 billion a year due to fewer accidents, improved productivity and increased trade.
Copyright Press Association 2016. Motoring News articles do not reflect the RAC's views unless clearly stated.