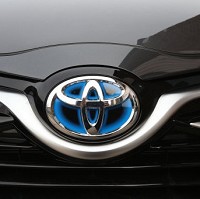 Thousands of British motorists are having their Toyota and Nissan cars recalled because of a potential airbag fault.
Across Europe Toyota is recalling nearly a million cars - made between March 2003 and March 2007 - because of their passenger-side airbags. The affected models are the popular Corolla, Yaris, Verso and Avensis, as well as the six-seater Picnic.
A further 271,000 Yaris, Rav 4 and Hilux vehicles, produced between July 2003 and December 2005, are being recalled over their driver-side airbags.
Worldwide some five million Toyota vehicles are being recalled with as many 125,000 UK motorists now set to be affected.
Toyota GB stresses that there have been no related injuries involving its vehicles. But it says the recalled vehicles will undergo tests and be fitted with new airbag inflators if required.
Toyota says its investigations show that some airbags may be susceptible to moisture intrusion, which could affect their deployment in an accident.
Nissan, meanwhile, is recalling some 563,000 vehicles in Europe and a total of 1.56 million around the world.
The latest recall involves Toyota and Nissan vehicles with airbags manufactured by Japan's Takata Corp.
In the US five deaths have been linked to faulty airbags in Honda cars along with another one in Malaysia.
Copyright Press Association 2015