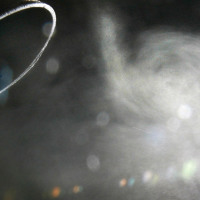 A bill to provide air quality targets for urban areas could be detrimental to motorists, warns the RAC.
The Air Quality (Diesel Emissions in Urban Centres) Bill, which is expected to have its second reading today (March 4), would require vehicle emissions targets and testing to reflect on-road driving conditions.
It would also provide powers for local authorities to establish low diesel emissions zones and pedestrian-only areas, as well as restrict the use of roads in urban centres by diesel vehicles and promote electric tram systems and LPG-powered buses and taxis in urban centres.
"The RAC recognises that improving local air quality is an extremely important issue," says RAC public affairs manager Nicholas Lyes.
"However, we have some serious concerns about some aspects of this Private Member's Bill. Banning certain diesels from town centres would be hugely disruptive for a vast swathe of motorists and businesses, and closing local roads at short notice will only shift the problem of pollution and traffic elsewhere."
The Bill was put forward by Geraint Davies, the Labour/Co-operative MP for Swansea West, on February 23.
"The RAC is not opposed to low-emission zones, however the focus should be to provide incentives to motorists of more polluting diesel vehicles to swap these for cleaner ones, alongside a concerted effort for real world emissions testing to be implemented at the soonest possible date," adds Mr Lyes.
"It is also important to recognise that other forms of transport, including buses, taxis and goods vehicles, have a major part to play in reducing emissions."
Copyright Press Association 2016. Motoring News articles do not reflect the RAC's views unless clearly stated.