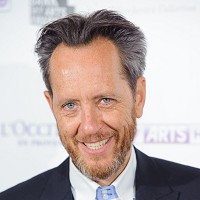 Withnail & I star Richard E. Grant has tweeted his anger towards car-maker Mini after the steering wheel in his daughter's car allegedly locked while she was driving on the motorway.
The Hollywood actor, who also starred in the Gosford Park and Bram Stoker's Dracula movies, described the incident as a nightmare and also revealed to just under 60,000 followers on Twitter that it had left him with "clenched fists" and "bared gnashers".
He described the car as a "timebomb" and although his daughter escaped injury in the breakdown he was left wondering "what if".
He said he wondered what would have happened if the car had "crashed through the plate glass" of a showroom. A Mini Cooper spokeswoman confirmed that the company was talking to Grant, but it had not yet discovered the reason behind the alleged problem with the car's steering.
Grant tweeted that he hoped they "would rue the day" and hit out at the firm and the insurance company as his daughter is now without a car and is facing a repair bill of more than £1,000.
He says Mini is not accepting "culpability" and insurers are refusing to pay out as she did not suffer a crash.
He said: "Shame on them all."
Copyright Press Association 2013