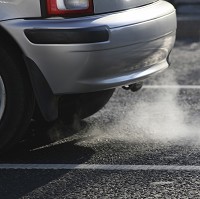 The next Government has been set the task of significantly reducing air pollution in the UK.
Justices at the Supreme Court have ruled that whoever wins power in the upcoming General Election must take immediate action over obligations under European Union (EU) law on air pollution limits, particularly on the roads.
It is a small victory for environmental groups who have long campaigned against high levels of nitrogen dioxide in the air.
The majority of urban nitrogen dioxide is from traffic.
Exhaust catalysts have substantially decreased total nitrogen oxides from petrol cars, yet diesel cars remain a problem. Tests in recent years have shown that pollution controls on diesel engines are not as effective.
The panel of five judges, headed by Lord Neuberger, President of the Supreme Court, concluded the Government must prepare and consult on new air quality plans for submission to the European Commission.
No matter what its political complexion, the deadline for the plans is no later than 31 December 2015.
But controlling urban nitrogen dioxide is not straightforward. Less traffic would be the most effective way to decrease air pollution in major cities nationwide, yet this would be difficult to achieve in a short space of time.
One possibility could be further incentives for purchasing small petrol and petrol hybrid cars, steering motorists away from diesel vehicles. Encouraging a wider uptake of electric cars would also help.
Health risk
The justices were urged by ClientEarth at a recent hearing to order the Government to produce a new plan for reducing air pollution levels, which it said breached EU law on limits for nitrogen dioxide.
It claimed that under existing plans, cities like London, Birmingham and Leeds would not meet pollution limits until 2030 - 20 years after the original deadline of 2010 - putting residents at risk of health problems.
Air pollution is known to cause breathing and heart difficulties. It is responsible for 29,000 early deaths a year in the UK, according to ClientEarth, more than the numbers of obesity and alcohol combined.
Copyright Press Association 2015