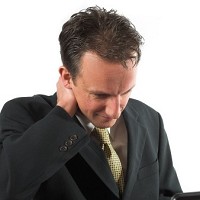 The Association of British Insurers (ABI) has called on the Government to take urgent action to tackle rocketing numbers of whiplash claims.
Despite announcing plans to consult on both introducing more medical assessment for whiplash claims and raising the claims limit for personal injury, nothing has yet been issued by ministers.
The ABI says 10,000 more whiplash claims are being made every week, many of them fraudulent, which is increasing car insurance premiums for honest drivers.
Well over half a million claims for whiplash were made in the last year, and such claims are up by a quarter over the last four years.
The total cost of whiplash claims - £2 billion - now makes up 20% of premiums.
ABI head of motor insurance James Dalton said: "For too many people a car crash automatically means a whiplash claim.
"Government reforms will tackle the 'have a go' compensation culture, but when it comes to whiplash, the Ministry of Justice have had their foot on the brake for too long and it is time to get on with consulting if we are to help genuine whiplash claimants and drive the whiplash cheats from our roads."
Copyright Press Association 2012