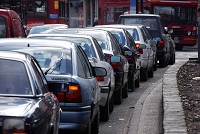 Lack of practice after a long break from driving can lead to accidents, according to a study by Lloyds TSB.
It has found that people who have not been behind the wheel for six months are involved in four times as many serious incidents, while "rusty" drivers caused a total of 100,000 road accidents last year.
Half of the 40 adults in the study had not driven for between six months and five years and showed "serious deficiencies" involving speeding, clutch control and steering.
Says Lloyds spokeswoman Karen McCarthy: "There is no substitute for practice and anyone thinking of getting behind the wheel after a long break needs to think really carefully about the risks.
"A simple refresher lesson or practice in a low traffic area can make a huge difference to your confidence and road awareness."
Copyright © Press Association 2009