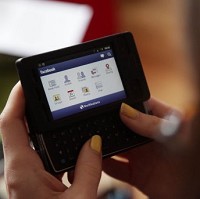 Accel Telecom has unveiled Voyager, a first-of-its-kind device which can be installed in any vehicle and makes it easier for motorists to talk on the move.
The Israeli telecommunications firm's Connected Car Smartphone device is controlled using an existing phone number through a twin-SIM.
Accel has brought used Android-based smartphone technology to offer a device which makes it safer to make calls, easier tonavigate and provides many in-car applications.
The aim of Voyager is to improve safe driving with hands-free dialling, easy-to-use physical keys, exceptional sound quality and a 3G WiFi Hotspot connection. The device also links up to the car on-board diagnostics.
GSMA's Automotive Report 2012 stated: "At some point in the future, every car will need to be connected to the outside world through a cellular network. The most user-friendly and secure way to enable this is by embedding a SIM card and a communication module inside the car."
Accel chief executive Marc Seelenfreund said: "We expect strong demand for the new generation Voyager Connected Car Smartphone device in both European and US markets in line with recent industry reports and our own research with industry influencers."
Copyright Press Association 2013