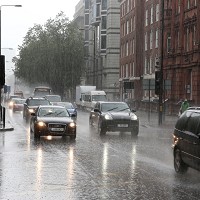 A group of leading academics has urged the Government to consider introducing pay as you go road charges.
An open letter to transport secretary Patrick McLoughlin, signed by 32 transport experts such as Prof David Banister of Oxford University and Prof Peter Mackie of Leeds, said this is the best way to cut down congestion and reduce carbon emissions.
They want a radical rethink of road usage in Britain and warn that spending more cash on roads will only exacerbate the problem.
However, many drivers are likely to be infuriated at the very suggestion that they should fork out more to use certain roads on top of the road tax and car insurance sums they have to pay already.
When the previous Labour government explored introducing road charges for the busiest routes during rush hour there was a public outcry.
The plans were shelved after a petition containing 1.8 million signatures opposing it was handed in.
Although the plans might be unpopular, the open letter stresses how much they are needed, saying: "Our cities are simply not equipped to take further growth in road traffic and the benefits of faster journey times on the strategic network risk being lost in greater congestion on local urban roads where the majority of journeys are undertaken."
The academics also addressed the previous problems over this issue, saying it was understandable that Labour and the Treasury have avoided pay as you go motoring but this can't continue indefinitely.
"There is a need to find a new way of charging for motoring as we move away from fossil-fuels," they added.
Copyright Press Association 2013