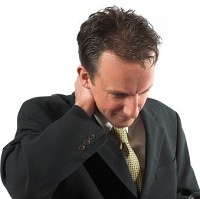 The "dysfunctional compensation system" is making insurance premiums far more expensive for consumers, a House of Commons Committee has been told.
The Association of British Insurers (ABI) told the House of Commons Transport Committee that whiplash claims represent 20% of overall claims expenditure, with the UK's civil litigation system and wider compensation culture leading to a steep rise in road accident whiplash injury claims in recent years.
Figures in the written evidence to the committee show that the motor insurance industry paid out £10.7 billion in claims in 2011, with whiplash claims costing approximately £2.2 billion.
Out of the average paid premium in 2011 (£440), the ABI says that some £90 is a result of the level of whiplash claims in the UK.
In its written evidence to the committee, the ABI said: "There are a number of contributing factors that have led to the rise in whiplash claims. The first factor is the dysfunctional compensation system which has led to a growing compensation culture in the UK.
"Aggressive marketing by claims management companies and referral fees paid by claimant solicitors (banned from April 1 this year), have led to an increasing number of personal injury claims in general, and whiplash claims specifically."
Copyright Press Association 2013