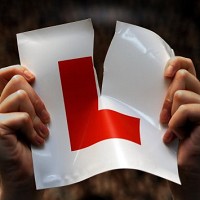 A raft of radical restrictions are needed to reduce crashes and car insurance costs among inexperienced motorists, according to the Association of British Insurers (ABI).
An ABI report reveals that although one in eight driving licence holders are aged 25 and under, one in three of those who die on Britain's roads is aged under 25.
Figures show that an 18-year-old is more than three times as likely to be involved in a crash as a 48-year-old, which indicates why that age group often has to pay considerably higher car insurance premiums.
The 'Improving the Safety of Young Drivers' report examined how other countries have tackled the issue of young motorists and drawn up a number of ideas, such as a graduated licence, which is currently used in the United States, Australia and New Zealand.
This restricts how many young passengers can be carried by a young driver during the first six months after they pass their test.
Meanwhile, a minimum 12-month learning period before being allowed to take a driving test has also been suggested to make sure drivers gain sufficient supervised practice.
Other proposals include banning using intensive driving courses as the only way to learn to drive and lowering the age young people can start learning to 16 and a half.
Copyright Press Association 2012