John Stanton of South Shields shares his memory of how he became a life-long RAC member after an adventure gone wrong on his Lambretta in Scotland.
In my younger days I owned a Lambretta scooter, which I loved very much. It was quite an old scooter, an LD150, but I did it up the best I could.
My buddy and I, at the sweet age of sixteen, decided to go camping in Scotland. We prepared for the journey and off we went without a care in the world.
It was early May and the weather was warm, but an hour into our journey it became colder and started to rain. From Newcastle we headed north on the A 696, eventually reaching the Carter Bar.
As we descended the other side of the border, riding down the mountain, we could not see the road ahead because of the driving sleet; and we were being blown about like rag dolls.
we were being blown about like rag dolls.
We couldn't go any further, so decided to camp there for the rest of the day and night. What a night! We were camping in a bog, which was fast becoming a pond. I found out there that sleeping bags float.
The following morning, after bump starting my scooter, we set off again heading for Edinburgh. We passed that great city without incident. Then we passed Stirling and headed into unknown territory.
Actually we did not know where we were. In those days we only had a paper map, which now was soaking wet and falling to bits. We were in the middle of nowhere, when suddenly my scooter began to wobble and swerve.
I stopped as safely as I could and investigated the problem. My heart sank as I realized that my rear wheel studs had sheared off. The wheel was hanging on by two loose studs; the others had gone. What a dilemma!
There was nothing we could do but sit and ponder the situation. To repair my scooter was beyond my capabilities. We would need special tools, and all I had was a screwdriver and pliers in my toolbox.
My friend suggested we abandon my beloved scooter, which I could not do. In that state we just sat at the road edge, wet, cold and miserable, thinking about my plight. A huge dark cloud was above my head as I tried to think of our next move.
In those days there were not many vehicles on the country roads, which made us feel very alone. Just then I heard an unusual engine sound…..A motorbike was coming our way.
We stared in the direction of where the sound was coming from, and lo and behold, a RAC motorbike and sidecar came into view. We both stood up and flagged the officer down.
He stopped and asked what our trouble was. I told him, and then he had a good look for himself. "Oh", he said, "that's serious. Are you a member of the RAC?" he asked. In those days we could hardly afford the petrol, never mind the cost of joining a motoring organisation.
I told the officer that I had never ever been a member of the RAC, but could he offer some assistance. What a nice lad he was. He told me that if I joined the RAC he would fix my scooter, but the problem was I did not have any money.
"Ok", he said, "if you give me your word, that you will join the RAC in the future, I will have you up and running in no time". He took my wheel off, put it in his sidecar and rode off.
When he returned I had a new wheel. He had welded new studs onto the hub. He put the wheel on, started my scooter and rode it up and down a few times, just to make sure everything was fine.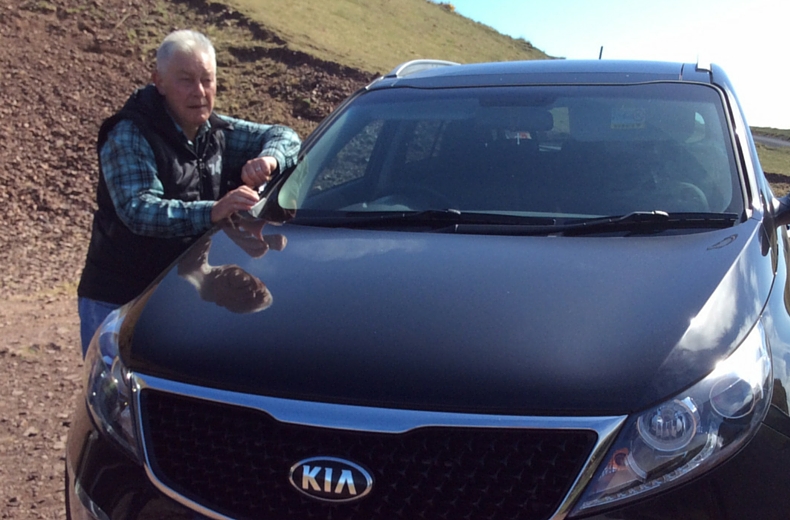 For years now I have often thought about that RAC officer, especially when I drive past the spot when I visit Scotland. Different motoring these days. Nothing goes wrong much with our cars and bikes like they did in the 60s.
I kept my word. Over the years I joined the RAC. Sometimes my membership lapsed, but I always renewed it, keeping in mind my promise to a RAC officer who was a real nice guy.
John.
Whatever car you're in, driver or passenger, you'll be covered for just £8 a month**.