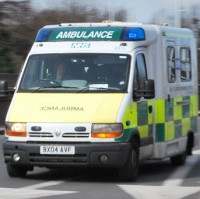 Emergency services could save vital minutes thanks to a new Government-funded digital navigation system.
Robert Goodwill, the Transport Minister, has announced a £3 million investment in a central supermap which should assist 999 and councils throughout the country.
The scheme will give emergency services and local authorities Ordnance Survey-generated digital road maps, providing them with the most comprehensive road data yet.
It will enable 999 crews to plot the fastest route to emergency callers.
By creating one central, definitive Welsh and English road network information set, it will also save money and time, collating all data together.
This should put an end to national and local government officials comparing and swapping different maps when preparing road maintenance and schemes.
The new databank will hold key information, including weight and height restrictions, traffic calming steps and road widths. In addition, it might be linked with other government-stored data such as planned cycle paths and road works.
Mr Goodwill said this is one of the schemes that should help to create a "world-class" UK transport network.
Copyright Press Association 2015