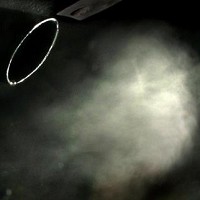 A large amount of cars could be breaking legal emissions limits on UK roads, new research suggests.
Last September VW owned up to installing test-cheating software in its engines.
But the latest Which? research indicates that the problem could be far more widespread.
This has prompted the consumer group to call for stricter testing procedures earmarked for September 2016 to be brought forward.
The consumer group has analysed emissions information from over 300 vehicles subjected to real world tests over the past four years.
It has found that 19 out of 20 diesel cars emit limit-exceeding amounts of nitrogen oxide (NOx).
One out of 10 petrol vehicles also fail this test.
Nearly two in three (65%) tested petrol vehicles also exceed carbon monoxide (CO) emission limits, the study finds.
Jeep's Grand Cherokee has been found to be the worst offender of 153 diesel vehicles tested.
It produced 15 times more NOx emissions than permitted.
Every vehicle hit emissions standards during official tests, despite the research results.
Richard Lloyd, executive director of Which? says that car emissions are key considerations for drivers buying a car.
He thinks that motorists will feel shock at the organisation's test results.
Mr Lloyd says that official testing is not fit for purpose at the moment.
He is calling for new measures to replace the current ones as soon as possible which would mirror the realities of how people drive.
Around 11 million VW diesel vehicles around the globe were hit by the diesel emissions scandals. These included nearly 1.2 million vehicles on British roads.
Copyright Press Association 2016. Motoring News articles do not reflect the RAC's views unless clearly stated.