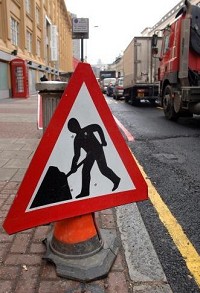 More than 900 miles of roadworks in 340 separate schemes across England are set to hit holiday travellers next month.
Transport minister Chris Mole told MPs that he did not know exactly how long the roadworks would last.
"The number of days on which traffic flow is likely to be affected varies considerably according to the type of road works being undertaken in each region," the minister said.
The North West, West Midlands, Yorkshire and the North East are the three regions set to be the worst hit by the new motorway developments.
In the North West, more than 300 miles will be affected as part of 190 maintenance and improvement schemes.
The West Midlands will have 52 roadworks schemes that are expected to affect nearly 290 miles of the motorway network.
There are also some 69 projects planned on 209.3 miles of roads in Yorkshire and the North East.
Copyright © Press Association 2009