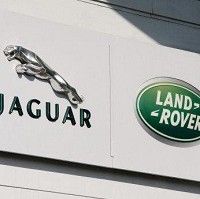 Some 800 new employment opportunities are to become available in the UK thanks to car maker Jaguar Land Rover.
The new jobs come as the group reported its best ever worldwide sales, driven by a growing Chinese market.
The Indian-owned, British-based carmaker said the roles would be at its Solihull plant in the West Midlands.
Already, £370 million has been invested in the plant. The jobs will support the introduction of new models this year.
The new jobs will be welcomed following the news that Japanese manufacturer Honda said it will be cutting 800 jobs at its factory in Swindon, weeks after taking on hundreds of new employees due to a rise in demand.
According to Jaguar Land Rover, more than 200 of the new roles in the West Midlands will be supported by the Government's regional growth fund, which recently handed the business £80 million.
According to Jaguar Land Rover, which is part of Tata Motors, said global sales had increased by 30% last year, when 357,773 vehicles were sold.
The group said its biggest market is now China and had seen a 70% boost in sales in 2012.
Copyright Press Association 2013