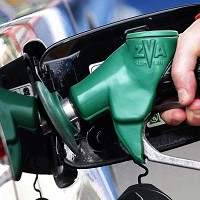 More than £60,000 has been spent draining and repairing police vehicles in the last five years after the wrong type of fuel was pumped into their tanks.
Strathclyde Police, Scotland's largest force, spent more than double the amount of any other force, running up a bill of £22,536 since 2007.
The force, which currently has 1,121 vehicles in its fleet, recorded 185 incidents of mis-fuelling in the five-year timeframe.
Such incidents are one of the main reasons motorists call out their breakdown cover provider.
Fife Constabulary recorded two instances, both in 2008, each costing £5,100, giving the force a total spend of £10,200. It said there had been no other incidents between 2007 and 2012.
Grampian Police, which has had a total of 76 mis-fuelling incidents since April 1 2007, spent £9,936 fixing its vehicles.
Lothian and Borders and Tayside forked out just over £5,600 each. However, while Tayside recorded 26 incidents, Lothian and Borders only had seven.
One incident in 2007 in the Lothian and Borders force area cost £5,221.53 and involved a BMW.
The vehicle had been run after it was mis-fuelled, meaning it needed a complete new fuel system, tank, new fuel lines and injectors.
A spokeswoman said: "The job was carried out at a BMW dealer to keep the warranty valid, and therefore there were high labour costs as well."
Copyright Press Association 2012