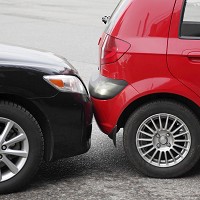 One of the country's largest "cash for crash" scams was so widespread that residents living in the local area had to pay to £100 extra for their car insurance .
After a lengthy police investigation, 60 people have been convicted or pleaded guilty to being involved in the fraud, in Derwentside, County Durham.
Officers first discovered the scale of the fraud while investigating the activities of members of the Wright family, from Burnhope, who hit the headlines nationally in 2009 when two local streets they had named after themselves were changed by officers in a bid to bolster public confidence.
A major investigation called, named Operation Nacho, was launched by the police, who were assisted by the Insurance Fraud Bureau and other agencies.
They investigated some 1,800 accidents handled by two particular firms and identified 261 which they thought could be fictitious, staged or vastly exaggerated.
A series of trials involving 70 defendants began last year at Newcastle Crown Court, with 60 people convicted or pleading guilty to being involved.
Copyright Press Association 2013