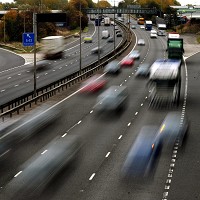 The Government has announced a £500,000 cash injection into car clubs.
Transport Minister Baroness Kramer announced the funding for pilot programmes which will promote greater access to such clubs, which allow people to share vehicle use.
The peer said: "Car clubs cut congestion, reduce carbon and save people money while still giving people the freedom and flexibility to use a car when they want to.
"Interest in car clubs is already gathering pace and we want to give that interest added momentum. This funding will highlight their many advantages to even more people and help take car clubs up a gear."
Although the proportion of households without a car has been growing across the country since 2005, interest in car clubs has been intensifying with more than 150,000 car club members in England alone.
C ar clubs help save drivers cash, with pay-as-you-go car usage also encourage people to restrict their driving to necessary journeys , and to walk and cycle more often or take the bus or train.
I t is estimated that car clubs can create more space on the UK's busy road network, with some figures suggesting that one single rental car can take the place of 17 owned by individuals.
It would then follow that car club vehicles would help cut carbon emissions.
The Local Sustainable Transport Fund already provides money towards 48 car club and car share schemes.
Copyright Press Association 2014