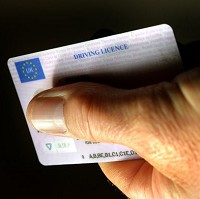 Thousands of motorists are free to drive around the UK despite notching up at least 12 penalty points on their driving licence.
Drivers can usually expect six-month bans, as well as the typically increased car insurance premiums when they hit this threshold.
But according to an investigation by 5 News, among worst offenders is one driver who has evaded a ban despite accruing 45 points.
The figures came to light after the news show lodged a Freedom of Information request with the DVLA.
Prior to a court appearance, drivers who reach the normal 12-point disqualification mark can put up a case for "exceptional hardship".
This can contain any pertinent conditions which may exempt them from an instant ban in the eyes of a judge.
The DVLA said the courts can use discretionary powers to determine whether a motorist should be banned from driving or not.
A spokesman added that the DVLA's role is to log the data passed on to it by the courts.
Copyright Press Association 2015