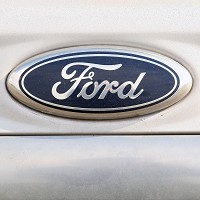 Over 40 million engines have now been produced at Ford Dagenham, during the last 50 years. That is enough when placed end to end to go four-fifths of the way around the world - or 20,000 miles.
Diesel engines with high fuel efficiency are what Ford Dagenham now specialises in, within the company's small, medium and large range cars.
Dagenham, which has been producing engines since 1951, features in many Ford commercials and its supplies over half of the Ford diesel engine demand throughout the world.
The Ford Cortina, Escort, Capri, Granada and Transit models have all been fitted with Dagenham engines while they now power the Ford Fiesta, Ford Focus and Ford Transit - some of the best-selling vehicles in Britain.
Although Ford is known for its reliability, it is always prudent to ensure you have excellentbreakdown cover .
Ford Britain chairman Joe Greenwell, said: "Dagenham producing 40 million engines is a significant milestone for Ford's biggest UK site. Ford Dagenham now produces Ford's most fuel-efficient engine in the 1.6-litre TDCi unit and exports to 12 countries around the world as part of our global 'One Ford' strategy.
"This site is helping to power the UK's sustainable economic recovery."
Copyright Press Association 2012