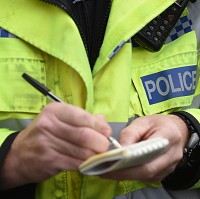 Police fail to investigate a quarter of stolen vehicles a year, according to figures obtained from 43 of the 45 forces in the UK.
Around 117,000 cars are stolen on an annual basis, the research from accident management company Accident Exchange has revealed.
Of the 59,000 that are never found, some 30,000 - worth around £229 million - are not investigated.
Businesses are hardest hit by vehicle thefts, as police often classify the taking of fleet or courtesy cars as a civil crime that does not require their attention. They claim the company has effectively allowed someone the use of the car.
Private owners are also affected, just not to the same extent as businesses.
Neil Thomas, director of investigative services at Accident Exchange's fraud investigation department APU, blames the budget cuts and overstretched resources that police forces are dealing with.
He says such increasing pressure means not enough time can be dedicated to the investigation and retrieval of stolen vehicles.
While the value of the cars not investigated each year amounts to £229 million, it is estimated that the total monetary loss of vehicle thefts could be as much as £450 million because many of the vehicles that are recovered by police are found either damaged or burnt out and subsequently written off.
Copyright Press Association 2015. Motoring News articles do not reflect the RAC's views unless clearly stated.