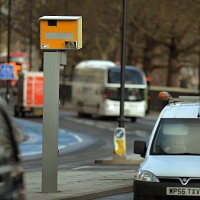 A foolhardy motorist was caught speeding at 96mph on a 30mph road, police have disclosed.
It was just one of several startling figures released by officers following a Freedom of Information Act request by the Institute of Advanced Motorists.
The 96mph driver was caught in Gateshead, Tyne and Wear. Elsewhere, on the M25 in Kent, a motorist was snared doing an incredible 149mph - the highest speed recorded by police anywhere from April 2013 to May this year.
At 149mph, you would be travelling at around two-and-a-half miles per minute, and the IAM warned that if anything went wrong at that speed, "you're unlikely to walk away" unharmed - or without harming passengers or other road users.
It called for greater punishment for those caught speeding, especially those at particularly high speeds, in an effort to make speeding as " socially unacceptable as drink-driving".
It added: "Speed limits are a limit. They are not a target to beat."
Copyright Press Association 2014