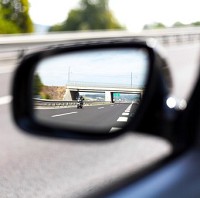 There are drivers in the UK who - despite having over 30 penalty points on their licences - are still on our roads.
Drivers face the possibility of a ban if they accumulate more than 12 points on their licence over a three-year period, but in many cases these sanctions are being missed.
The DVLA and the courts service are due to upgrade their computer systems to help catch such perpetrators, but these enhancements are not due to be in place until October.
A woman from Isleworth in west London managed to amass a staggering 42 points last year for failing to disclose a driver identity for her car between May and December last year, statistics from the DVLA and the Institute of Advanced Motorists (IAM) showed.
The second highest points total for someone still driving was 36, for a Warrington man who was caught driving without car insurance a total of six times between March 2011 and August 2012.
Chief executive of IAM, Simon Best, admitted the computer upgrade systems "cannot come quickly enough."
Copyright Press Association 2013