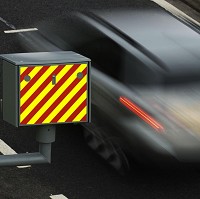 Magistrates in Wales have allowed a takeaway driver with 29 penalty points endorsed on his licence to remain behind the wheel.
Ala Udin, of Cwrt y Brenin, Ffos-y-ffin, admitted driving with a defective tyre, speeding and two counts of driving withoutcar insurance at Aberystwyth Justice Centre on Thursday, January 16, a court official said.
The 44-year-old received 18 penalty points in addition to the 11 points already on his licence. He knew one more point could have meant the loss of his licence - but when he told the magistrates that it would lead to him losing his job and the house he lived in with his wife and his children, they decided against imposing a disqualification order.
Udin will have to find the money to pay £616 in fines and costs and the points will remain on his licence for three years.
DVLA figures show just five people living in the UK are still driving with 30 points on their licence.
Copyright Press Association 2014