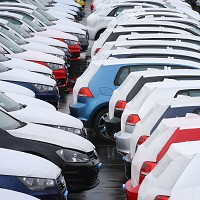 Over one in four people (28%) lie when it comes to selling a car to help the sale go ahead.
A poll by the vehicle history service firm HPI found that those aged 18 to 25 are the most likely to tell a 'white lie' with 33% not telling the truth to make sure their car is sold.
Some 11% of sellers admitted to hiding problems with their car, while 9% are prepared to change the mileage to gain a better price.
Worryingly just 21% said that they would sell their car without trying to cover up any faults at all.
"It would seem that sellers don't worry too much about the detail and are more interested in getting a good price quickly for the car they are trying to sell," Shane Teskey of HPI said.
"So when buying from a private seller it really pays to ask the right questions about the car you are looking to buy, checking if it's been in accident, that the finance has been paid in full and that the mileage is correct."
It can also be valuable to perform a car data check to establish whether the car has been stolen, scrapped, has outstanding finance or any other non-disclosed faults in order to safely buy a new car.
Copyright Press Association 2014