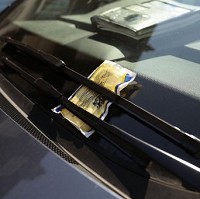 A driver is seeking more than £2,500 in compensation after he was the recipient of a parking ticket later deemed to be unwarranted.
Retired businessman Jonathan Dickson is looking for a payout of £2,582.13 from Bury Council after he was handed a parking ticket despite parking in a 15-minute free zone for just 14 minutes.
The 65-year-old did not know he still had to print out a ticket when parking in the area. The £75 fine was quashed by the Traffic Penalty Tribunal after he appealed the fine.
But Mr Dickson, of Earby, Lancashire, believes he is entitled to compensation over the "grief, distress, stress and suffering" imposed on him by the local authority as a result of the incident. His claim also takes into consideration the expenses he accrued during the course of his appeal.
The 'free parking ticket' system does not run any more but Mr Dickson says he hopes the publicity generated by his bid for compensation will encourage others to appeal their cases.
Copyright Press Association 2014