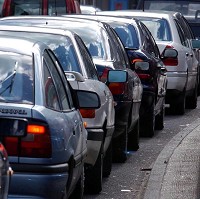 The Government is to invest £165 million in tackling congested roads across England to create jobs and make life easier for the thousands of motorists and businesses who use the road network every day.
Transport Secretary Patrick McLoughlin announced the second tranche of funding from the £190 million Local Pinch Point Fund.
Another 62 schemes have now won funding, bringing the total number financed by the initiative to 72. Combined with local contributions, the total investment has now topped £300 million.
The new schemes include improvements and upgrades to vital roads and bridges, new access routes and measures to address congestion at local traffic hotspots. Many of the schemes will help improve provision for buses, as well as upgrade facilities for cyclists and pedestrians.
Mr McLoughlin said the Government is taking action on both jobs and growth, and the schemes are designed to target key bottlenecks around the country.
"Investing in these schemes shows that the Government is serious about accelerating growth where it is needed most," he said. "These schemes have the potential to help create more than 100,000 jobs and around 100,000 new homes."
Copyright Press Association 2013