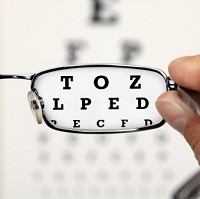 One in eight motorists cannot see the road properly while driving at night because of their poor eyesight, a survey reveals.
Research by Ultralase, a vision correction company, found that 12% of the 1,000 motorists interviewed admitted that their vision was so bad that they struggled to see properly in the dark.
Night vision should be properly assessed through an eye test, the firm said, which could affect car insurance agreements.
Ultralase professional services chief Graham Cox, who believes the rate could be even higher than the survey reveals, said: "The difficulty is that drivers will have spent their whole lives seeing lights in this way, meaning they have no means to assess whether their vision is impaired unless it's professionally tested.
"We can only urge drivers to have their eyesight checked on a regular basis and opt for treatment that offers them the protection they deserve, no matter what the conditions may be."
Road safety charity Brake said: "It's shocking that so many drivers are risking lives by getting behind the wheel with poor vision.
"Making sure you can see properly is fundamental to safe and responsible driving, and we're horrified that so many people are failing to take this seriously."
Copyright © Press Association 2012