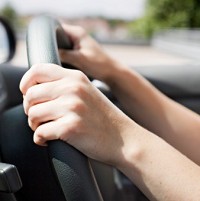 A 105-year-old man is still getting behind the wheel and taking to the road despite his advanced age.
Bob Edwards, who was born in Hastings but lives in New Zealand, received his first licence in 1925 and driving has been a major part of his life ever since.
He says he has been involved in just one crash and had one speeding ticket - about which he still feels aggrieved many years down the line - and he still drives approximately three times a week to the grocery store around nine miles from his home.
Like many countries, New Zealand requires older drivers to obtain regular health certificates showing they are still able to drive before they can go ahead and take to the road - with suitablecar insurance in place, of course.
Mr Edwards' wife Lesley, 91, gave up driving about 30 years ago because her husband always took on the driving duties.
Born in 1908, Mr Edwards moved to New Zealand to work on a farm after replying to a Salvation Army advert and he learned to drive in a French car that had a lever instead of a steering wheel.
Copyright © Press Association 2013