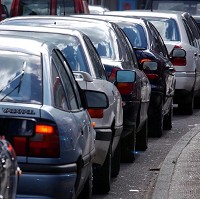 One in three motorists have admitted driving a vehicle without a valid MoT certificate, according to a new poll.
Some drivers claim they had illegally motored for as long as six months, the survey of 1,000 adults by the Society of Motor Manufacturers and Traders (SMMT) revealed.
Such risk taking can result in increased risks of rocketing car insurance premiums, breakdowns and personal injury and accidents, as well as a maximum £1,000 fine for driving without a valid MoT certificate.
Men are more likely to drive a car without an MoT than women, with the worst offenders in the South West of England, where 40.5% of drivers admit they have driven without an MoT.
A third of respondents had driven without an MoT, with over two-thirds (67%) of these admitting to doing this for up to a week, while 24% had broken the law this way for up to a month, 7% for up to six months and 2% for over six months.
East Midlands motorists are the most diligent, with only 14.6% of them claiming to have driven without a certificate.
Copyright © Press Association 2013