Dads are notoriously difficult to buy for so, socks aside, we've put together a Father's Day gift guide to cater to a range of different dad's from the gadget-lover to the car-enthusiast to the DIY-expert.
Our guide will help not only show your dad he is appreciated with a unique and well-suited gift but also takes the stress away from you darting about the shops looking for a last minute gift.
First up...
If your dad loves nothing more than slapping on his tool belt and disappearing into the shed on a Sunday morning then these few gift ideas will be perfect for him.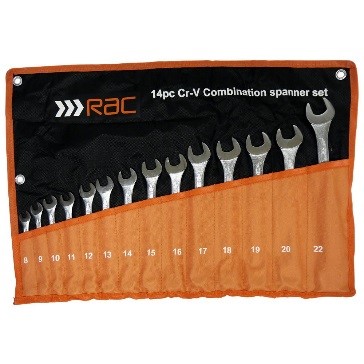 The RAC 14-piece combination spanner set
This quality set set is a must-have, it's suitable for a whole host of DIY jobs and comes with a handy Tetron storage pouch.
The spanners are Nickel chrome plated to provide protection for your tool against erosion and rust. Spanner sizes included are: 8, 9, 10, 11, 12, 13, 14, 15, 16, 17m 18, 19, 201, 22mm and cost just £13.99 reduced from £27.99
For the full product description, prices and delivery options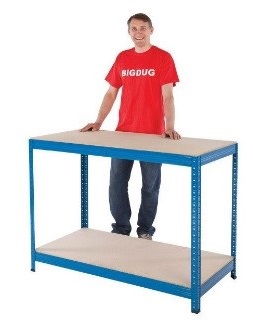 The value compact workbench
There's nothing worse than a disorganised man cave with no space to do the hard graft that DIY sometimes needs.
This excellent value compact workbench is ideal as it can hold a significant load of 300kgs per level. What's more it arrives flat-packed and is incredibly easy to build - no nails or screws required - providing the instant quick fix for storage or working at in your garage or shed.
The bench costs £74.00 and for a full product description and buying options
There seem to be a generation of dads who have dived head-first into the technology revolution and if your dad is one of them he will really appreciate this range of advanced gadgets
Garmin Vivosmart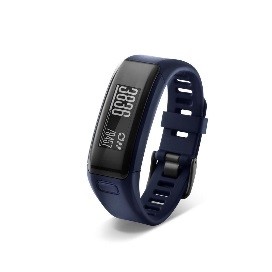 If your dad likes to keep fit, the new generation Garmin Vivosmart will help him hit his fitness goals, this fitness tracker has a built in heart rate sensor and links with smartphones for text and notification alerts.
Set in midnight blue, this sleek and smart £119 device also offers a touch screen and the ability to upload your health and fitness data wirelessly, allowing you to set and monitor your own personalised fitness goals based on a range of day-to-day activities and exercises.
For full spec and buying options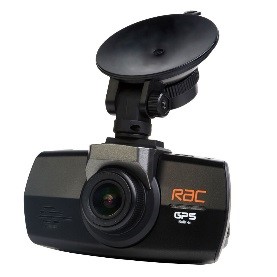 RAC05 Dash Cam
Tech-obsessed dads will love the RAC05 Dash Cam. It's packed with advanced driver safety features, GPS and Super HD recording.
The dashcam recently received a top score from the Good Housekeeping Institute product review specialists and has been described by happy customers as "excellent value for money".
The cam boasts a 2.7 inch display and costs £149.99.
For full spec and buying options
If your dad's car is his pride and joy we've got a range of gifts to suit any car fanatic.
RAC car cleaning kit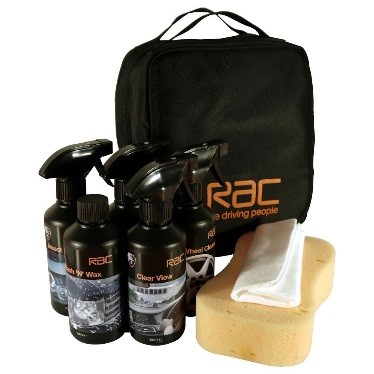 Complete with a range of essential cleaning products our handy all-in-one kit has everything dad needs to look after his baby from wash and wax bottles to alloy wheel cleaner and insect remover.
The present comes in a neat carry kit and costs £24.99.
For a more detailed spec and buying options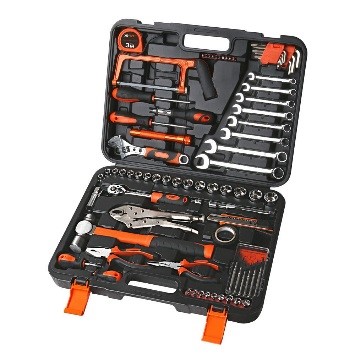 RAC 79pc Motorists Tool kit
This comprehensive tool set offers great value for money comprising 79 pieces including socket sets, hammers, pliers, screwdrivers and more.
A must have for any man cave, this extensive tool kit should provide everything dad needs for his domestic DIY and contain it all in an organised carry case.
This product has received excellent reviews and only costs £89.99.
For more information and options to buy
For the scout leaders, the outdoor-loving dads, the happy-campers, Bear Grylls wannabes and the ones who love to be at one with nature, our explore-dad guide has a range of options to suit all. Here is a brief snippet of some of the products on offer.
VW camper van tent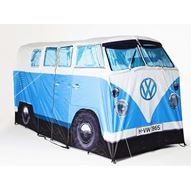 This fun and functional tent offers accommodation over two rooms for four adults. It will please fans of the retro as well as the outdoors with its authentic 1956 camper design.
Great for festivals or even weekends away with the kids this tent costs £299.99.
For more information and buying options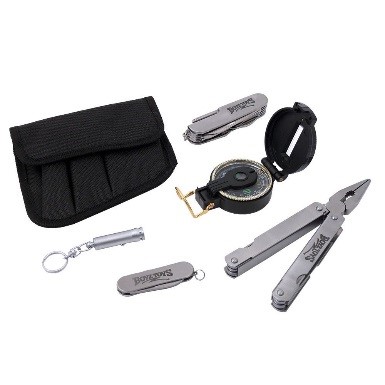 Essential Outdoor Explorer's Set
This useful and compact kit comes complete with tools, compass and storage pouch perfect for the hands-on dad.
The set even comes with a small torch and will quickly become an essential for campers and those who love the great outdoors.
The set costs £21.99.
For more information and buying options
For more great buys visit the RAC Shop