New London Mayor, Sadiq Khan, is believed to be planning an initiative to help reduce London's rocketing pollution levels. And the scheme has already been dubbed the T-charge: T for toxicity.
With that in mind, here we look at how people can 'future-proof' themselves against the T-charge.
What is the London T-charge?
Consultation on the new T-charge could begin within weeks, with the new Mayor believed to be looking at a 2017 introduction date, among many other changes the new mayor is considering implementing. The T-charge, if put into place will predominantly affect drivers of older cars with higher pollution levels.
Details of the new T-charge have yet to be released. However, it's understood to target diesel cars in particular, in order to tackle London's law-breaking levels of NOx emissions. It has been indicated the charge might follow a similar green tax in Berlin, which imposes charges on 'Euro 4' diesel cars (those built in 2005 or earlier) and older 'Euro 1' petrol cars.
Petrol cars generally emit lower levels of NOx than diesel cars, which is why they're impacted less by the mooted T-charge.
READ MORE: 'London Mayor must tackle congestion' says RAC's public affairs manager
The T-Charge will not be cheap either. Believed to cover the same area as the London Congestion Charge zone, with monitoring by the same cameras and payments taken by the same systems, the T-charge could cost £12.50 a day – that's on top of the £11.50 Congestion Charge.
If you travel regularly into London, any new 'toxicity charge' may thus have a big impact on you, particularly if you drive a diesel car a decade old or more. But what if you're already looking for a new car – how can you make sure you minimise your risk of getting hit by a charge? Here are some tips from the RAC on how to future-proof yourself against the London T-charge.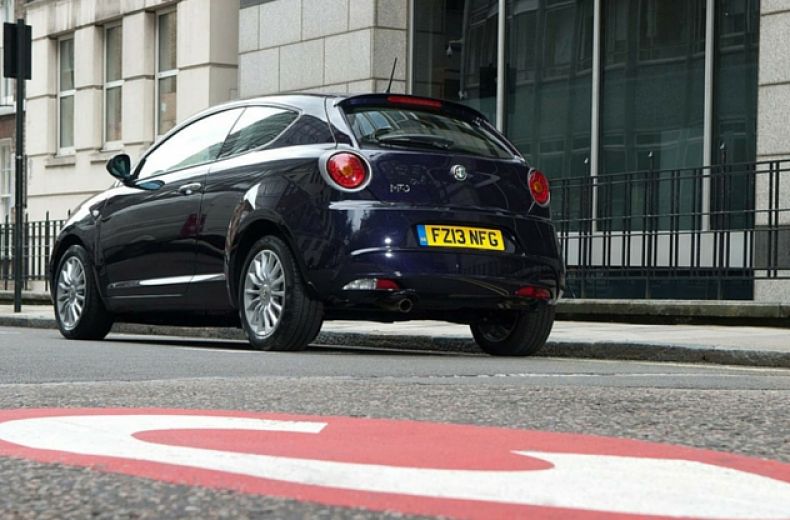 Ways to future-proof yourself against the London T-charge
Park outside the Congestion Charge zone

Of course, this is the easiest way of avoiding the charge, no matter what car you drive. If you're not within the Congestion Charge zone, you're not at risk of any extra T-charge either.

Buy a post-2005 diesel car

The T-charge is likely to be imposed on diesel cars that don't meet Euro 4 emissions levels.

These became mandatory for all cars sold from January 2005 onwards, although some older cars do also meet Euro 4 standards.

The T-charge will use DVLA registration data to see whether your car is liable for the charge or not. You can check for yourself at http://carfueldata.direct.gov.uk/.

Looking to buy an older diesel but want to minimise your risk of being impacted by a possible T-charge? Simply buy a diesel built in 2005 or after.

Buy a post-1992 petrol car

The T-charge is less onerous for petrol cars. Current indications suggest it will only require them to meet Euro 1 emissions, which came into force in July 1992. Measures introduced here included fuel injection and exhaust catalysts.

Even as they age, petrol cars are less likely to suffer from smoky NOx-laden exhaust emissions, which is why legislation is less onerous.

Want to guarantee you won't be impacted by a London exhaust toxicity charge? Then buy a zero-emissions car that doesn't emit anything! Electric cars are unlikely ever to be affected by a London emissions charge.

Buy a hybrid or range-extender

Hybrid cars and range-extender cars aren't quite zero emissions, but they're still ultra-low emissions, so they too are not at risk of being impacted by a T-charge.
Six cars guaranteed to escape the London T-charge
​Find out how much your car is worth with the free car valuation tool at RAC Cars.