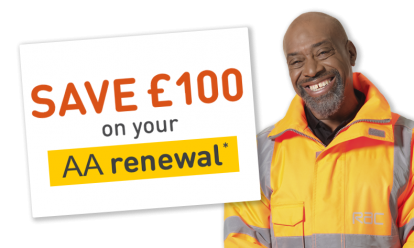 Save £100 on your AA renewal when you switch to a 24 month RAC Breakdown Cover plan. Join the UK's best breakdown provider as voted by Auto Express drivers 2021.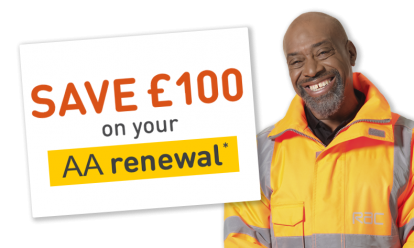 Volvo's first full-EV is the XC40 Recharge Pure Electric AWD model. Jonathan Crouch drives it
Ten Second Review
The XC40 Recharge Pure Electric AWD is pretty much everything you'd expect a Volvo full-EV model to be. This fashionable battery-powered compact premium SUV features a state-of-the-art fully-electric all-wheel-drive powertrain that offers a WLTP-rated range of up to 260 miles on a single charge and an output of 408hp. The drawback is premium pricing but otherwise, a lot of boxes seem to have been ticked here.
Background
You might be surprised that it's taken so long for Volvo to bring us a full-EV: the marque was, after all, one of the very first to popularise Plug-in hybrid electrification in its cars. Or, conversely, if you know the industry, you might be surprised that this Gothenburg maker is selling any kind of EV at all. In recent years after all, this Swedish manufacturer's Chinese Geely parent company has dictated that development of full-battery power should be largely delegated to Volvo's all-electric subsidiary brand, Polestar.
It seems not. Volvo wants (and needs in view of current European directives) to dramatically increase the sales percentage of its electrified models and that can't be done merely by concentrating on mild hybrid and plug-in hybrid engineering. Plus the XC40 sits on the same CMA platform used for the Polestar 2 model, so it was pretty straightforward to create a milkfloat mobility version of this little SUV. Mind you, with 408hp on tap, this car is a long way from milkfloat mobility...
Driving Experience
This AWD Pure Electric XC40 uses the larger 78kWh battery pack and twin electric motor set-up (one on each axle) that we've already seen on the top version of the extremely rapid Polestar 2 EV sports saloon. There's 408hp on tap (yes, you heard that right), which seems like it'd be rather excessive for the needs of most likely customers. Which is probably why Volvo is also offering lower-powered front driven versions of this Pure Electric Recharge model. But in this AWD variant, you have to have the gutsiest powerpack, which sprints you to 62mph from rest in just 4.9s with more torque than you'd get in a Nissan GT-R super sports car - 660Nm of it, at which point, the motor's spinning at a heady 14,000rpm.
The driving range on offer isn't quite what you'd get from that equivalent Polestar 2 - or some notable rivals. Volvo quotes a best of up to 260 miles, which is 32 miles less than the Polestar 2's figure, that deficit being down to this XC40's boxier shape. To get the claimed mileage, you'll need to engage what the Swedish maker calls 'One Pedal Drive', selectable from the 'Driving' menu provided on this centre-dash screen. This dramatically increases the regenerative braking effect when you come off the throttle, to the point where, as advertised, the brake pedal will hardly ever be needed.
Design and Build
The main visual difference marking out this full-electric P8 XC40 model is its blanked-off front grille, which is rarely a great adornment for an EV - and isn't here. That panel's there of course because there's no engine to cool. Pop the bonnet and what you'll actually find is a useful 31-litre 'frunk' stowage space. You'll find this a usual place to chuck the charging cables into so that they don't end up getting in the way of everything in the boot.
At the wheel, there are few giveaways to this Volvo's battery-powered remit, save for a few EV-specific electronic gauges. Delve into the workings of the central portrait-style 9-inch screen and you'll find that the infotainment system is powered by Android, which means you get a raft of over-the-air Google features, including Maps and YouTube Music built in. What else might you need to know about the cabin? Well because the XC40's basic architecture was designed to accommodate a full-electric powertrain from the start, there are no compromises over combustion versions when it comes to rear seat legroom. Or luggage space. Which is just as well because trunk capacity isn't huge, though the 452-litre capacity figure will probably be quite sufficient for the needs of most owners.
Market and Model
There's premium pricing here - but them that's also the case for obvious direct rivals; we'll get to those after we've briefed you on the asking figures required for this model. In this review, we're looking at the AWD version of this Pure Electric XC40, which is priced from around £50,000. You can also ask Volvo about a less powerful front-driven version of this car, which will be priced much closer to the £40,000 mark, but it's the AWD variant that's our focus here. That £50,000 starting figure gets you the base Recharge Twin AWD model. It's around £53,000 for the mid-range Recharge Twin Plus AWD variant; and around £57,000 if you want the top Recharge Twin Pro AWD model we tested.
With the government's plug-in Car Grant now capped at £35,000, you're on your own when it comes to the asking figures, whatever kind of Pure Electric XC40 you decide upon, but it's worth pointing out that almost no one considering this car will be thinking in terms of purchasing it outright anyway. In most cases, they won't even be buying it from a dealer, this XC40 Recharge Pure Electric model being the first of the brand's cars to be offered exclusively online - which is the way that all future Pure Electric Volvos will be sold. You can still go into a dealership and order it if you want, but it's probably easier just to go on line and order it from home - probably using the 'Care By Volvo' subscription service, which is the way that up to 95% of XC40 Recharge Pure Electric models are apparently likely to be acquired.
Cost of Ownership
We've already given you this AWD XC40 Recharge Pure Electric model's operating range in our 'Driving Experience' section; a maximum of 260 miles. That's for the base-spec variant by the way; the top trimmed model, with its extra equipment and larger 20-inch wheels, is rated at 249 miles. Either way, these figures place this Volvo some way down the list when it comes to the range you can expect from a compact EV crossover with AWD and a battery of comparable size to this Volvo's 78kWh power pack. Thank this Swedish contender's portly 2,113kg kerb weight for that.
Still, at least charging times are competitive. Overnight charging via a home wallbox will occupy around 8 hours. When out and about, if you come across a 150kW public rapid charger, you'll be able to replenish from empty to 80% in just 40 minutes. You can of course set charging times remotely - in this case via the 'Volvo On Call' app. There are of course, lots of taxation advantages in running an EV. With this one, as with its main rivals, you'll be rated at just 1% for BiK Benefit-in-Kind taxation for the first tax year of use, and at only 2% for the subsequent two years.
Servicing will be at the same intervals as any other XC40 (every year or 18,000 miles, whichever comes first), but the bill you get should be cheaper because there will be fewer consumables to replace, though remember that with an EV, tyre wear tends to be greater than with a combustion model.
Summary
The government talks about incentivising the sale of electric vehicles. But then progressively reduces buying incentives on them. Car manufacturers talk about wanting to increase the EV percentage of their sales: but then price full-electric models beyond the reach of most buyers. It's a conundrum. And for the time being, it doesn't show any real signs of being solved.
This XC40 Recharge Pure Electric AWD model is a case in point. It's a very well engineered little electric vehicle. But it costs a considerable amount. And then there are the usual EV issues: not only that you'll run out of range but also that you might turn up at a charging point and find it's out of order - or there's a queue. Or perhaps you'll plug your EV in at night, then an hour later find out that you're required 150 miles away with only 80 miles charged into the battery. If a car like this is a second vehicle, as it will be in most cases, then these issues become less problematic. But until they're solved - and until prices become more accessible, cars like this, impressive as they are, will continue to be a rare sight on our roads.