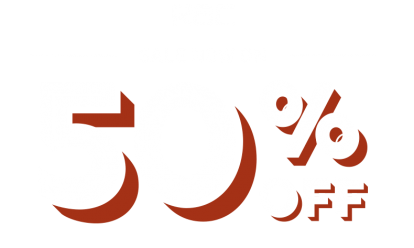 Get covered in our half price Breakdown Cover sale from just £4.75 a month.* Join the UK's best breakdown provider as voted by Auto Express drivers 2021.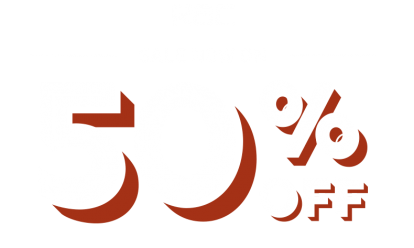 Volkswagen's improved Caravelle 6.1 might look like a straightforward large People Carrier but it's almost unique in today's market. Jonathan Crouch explains why.
Ten Second Review
The commercial vehicle origins of the sixth generation Volkswagen Caravelle endow it with more interior space than most large MPVs but it masks its links to the Transporter van very well inside where quality is high, especially in this improved '6.1'-series version. With ample space for seven adults and luggage, strong common-rail diesel engines and a classy feel, there isn't much else that can do what a Caravelle can.
Background
What is the Volkswagen Caravelle? It's a good question. Based on the Volkswagen Transporter panel van and sold through Volkswagen Van Centres, one perfectly reasonable assumption would be that it's a van. It's got seven seats, though, so you could also finger it as a minibus. Then you'd clamber inside and see that those seats slide, fold and rotate. Could the Caravelle be an MPV? It could be but with those arm-chair style seats and the superior materials in the range-topping models, it's quite upmarket for the kids. Maybe it's an executive limousine. Let's stop this. What we do know for sure is that the Caravelle has been enhanced in its latest T6 MK6 model guise and it looks just as versatile and difficult to pin down as ever.
There are no prizes for guessing that this vehicle has its origins in the van sector. It looks identical to the Volkswagen T6 Transporter, apart from the side windows running its length. Volkswagen offers minibus versions of the Transporter without the plush cabin and adaptable seating system and those vehicles act as the bridge between the highfaluting Caravelle and its more workmanlike relative. It's been around for a while and, from commercial vehicle to mobile office space for the chairman of the board, it's been put to no end of uses but Volkswagen has worked to improve the range in this sixth generation form, with smarter looks, extra equipment and more efficient engines.
Driving Experience
You'll want to know whether it drives like a car-like MPV or a van-like minibus, so let's get that out of the way right up-front. The on-road experience is somewhere between the two, though your reaction might be more positive than that if you're not up to speed with just how dynamically adept the latest generation of large vans really are. This feeling you get at the wheel of this one varies a little of course depending on whether it's fully loaded with passengers, a state in which both ride and composure are much improved.
If there's no one in your Caravelle but you, you're probably more likely to notice the vague power steering and the slightly lumpy low-speed ride. And of course the high-sided shape and 2.5-tonne kerb weight don't take particularly kindly to sharp high speed cornering antics. Better of course to settle back and use this vehicle as intended, wafting around on the potent wave of torque delivered by the common rail four cylinder 2.0 TDI diesel engines. There are two on offer here, base models being powered by a single turbo 150PS unit that gets this sizeable chunk of German real estate to 62mph in 12.9s en route to 113mph. Ideally though, you want to opt for the pokier 199PS version of this TDI unit, which offers a touch more pulling power that'd be useful when towing: all Caravelles can tow a braked trailer of up to 2,500kgs. All models now come with a seven-speed DSG automatic gearbox.
Design and Build
This improved '6.1'-series Caravelle gets the smarter nose section introduced with the Transporter 6.1 van. There's a new front grille and bumper - actually, everything below the bonnet line has been restyled, plus the headlamps are narrower and now more seamlessly merge with the grille crossbar. As before, this MPV is available in either short or long wheelbase bodystyles. Inside, the '6.1'-series updates include a redesigned dash offering a choice of two centre-dash infotainment screens, measuring either 6.5 or 8.0 inches, and there's 'Apple CarPlay'/'Android Auto' smartphone-mirroring
All the excitement though, is in this MPV's sheer cabin flexibility. At 4,892mm long and 1,904mm wide in short wheelbase form, the Caravelle was never going to be anything but roomy. The seating layout is comprised of two arm-chairs in the front and two more behind with a three-seater bench in the back row. Unlike many seven-seater MPVs, there's also a usable luggage area behind the third row and it can be made more usable by sliding the rear bench forward on its runners. The front and second row seating is also mounted on a system of runners in the Caravelle's floor so these chairs can be moved around to tweak the layout. The front seats can even be rotated 180 degrees to face backwards, creating a kind of living room layout around the multi-function table that's mounted on its own rail in the centre of the cabin. If you get tired, the back seats fold down into a bed.
Adaptability is not in short supply then, but how well does it all work? It's theoretically possible to lift all of the furniture out of the Caravelle but you'll need biceps the size of breadbins: it's not light. Sliding the chairs around is quite straightforward, although you might need to think ahead before embarking on a rearrangement as the multi-function table can get in the way. The build quality impresses and even in standard trim, the Caravelle doesn't feel like a commercial vehicle. The switchgear and instruments will be familiar to VW passenger car owners and there's an abundance of storage options around the vehicle.
Market and Model
Caravelle 6.1 customers have a lot of decisions to make when it comes to specifying their vehicle. For standard 'SE' variants, prices start at around £50,000, with premium of around £2,500 if you want the long wheelbase version which is 400mm longer. If you're happy wih the short wheelbase shape, then a premium of around £6,000 will get you plusher 'Executive' trim, which starts from around £55,000. Both of the TDI engines come only with Volkswagen's 7-speed DSG twin-clutch system that allows manual or automatic shifting. The 199PS version of this engine can also come with the 4MOTION all-wheel-drive system. There's even a California model based on the Caravelle that amounts to a full motorhome conversion.
SE trim gets you air-conditioning, alloy wheels, Bluetooth and a DAB 8-speaker stereo but the Executive spec really goes to town. It adds alcantara/leather trim, cruise control, heated front seats, electric sliding side doors, speed sensitive power steering and a climate control system with separate controls for the rear seat occupants.
Ths Caravelle's pricing will limit its appeal for family buyers but there's little to match its combination of opulence and space outside of the similarly priced Mercedes-Benz V-Class models, so there may still be some takers. The Executive model has obvious appeal for companies needing to transport personnel over long distances in comfort with all the bells and whistles.
Cost of Ownership
The 2.0-litre diesel engines powering the Caravelle have a weighty role to fill but they still turn in reasonable economy figures that have significantly improved in this Euro 6 guise by around 15%. The base 150PS 2.0 TDI variant manages up to 34.4mpg on the WLTP combined cycle and up to 216g/km of WLTP CO2, figures that fall only fractionally if you specify the long wheelbase bodyshape, the 199PS TDI engine or 4MOTION AWD. The Euro 6 engines have Selective Catalytic Reduction (SCR) with an AdBlue exhaust additive. The AdBlue filler is in the same flap as the vehicle's diesel tank neck and the adoption of a 13-litre AdBlue tank has seen the fuel tank drop in size from 80 litres to 70 litres.
Summary
Whether you see it as a posh minibus, an executive MPV or some kind of lifestyle vehicle in the mould of VW's classic Camper vans, the Volkswagen Caravelle's unique selling point is space. There just aren't many vehicles that can seat seven in this kind of comfort and take a significant amount of luggage along for the ride. The pricing will deter some but buyers are getting a big hunk of vehicle for their money and there aren't too many alternatives with similar qualities.